Vale life November 2016 issue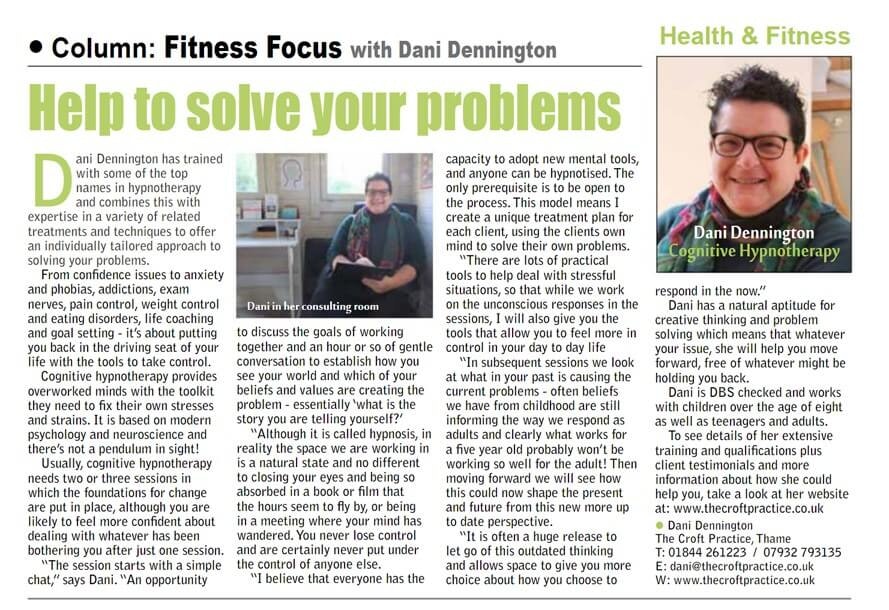 Dani Dennington has trained with some of the top names in hypnotherapy and combines this with expertise in a variety of related treatments and techniques to offer an individually tailored approach to solving your problems.
From confidence issues to anxiety and phobias, addictions, exam nerves, pain control, weight control and eating disorders, life coaching, and goal setting – it's about putting you back in the driving seat of your life with the tools to take control.
Cognitive hypnotherapy provides overworked minds with the tool kit they need to fix their own stresses and strains. It is based on modern psychology and neuroscience and there's not a pendulum in sight!
Usually, cognitive hypnotherapy needs two or three sessions in which the foundations for change are put in place, although you are likely to feel more confident about dealing with whatever has been bothering you after lust one session.
"The session starts with a simple chat," says Dani. "An opportunity to discuss the goals of working together and an hour or so of gentle conversation to establish how you see your world and which of your beliefs and values are creating the problem – essentially 'what is the story you are telling yourself?'
"Although it is called hypnosis, in reality, the space we are working in is a natural state and no different to closing your eyes and being so absorbed in a book or film that the hours seem to fly by, or being in a meeting where your mind has wandered. You never lose control and are certainly never put under the control of anyone else.
"I believe that everyone has the capacity to adopt new mental tools, and anyone can be hypnotised. The only prerequisite is to be open to the process. This model means I create a unique treatment plan for each client, using the client's own mind to solve their own problems. "There are lots of practical tools to help deal with stressful situations, so that while we work on the unconscious responses in the sessions, I will also give you the tools that allow you to feel more in control in your day to day life "In subsequent sessions, we look at what in your past is causing the current problems – often beliefs we have from childhood are still informing the way we respond as adults and clearly what works for a five-year-old probably won't be working so well for the adult! Then moving forward we will see how this could now shape the present and future from this new more up-to-date perspective.
"It is often a huge release to let go of this outdated thinking and allows space to give you more choice about how you choose to respond in the now."
Dani has a natural aptitude for creative thinking and problem solving which means that whatever your issue, she will help you move forward, free of whatever might be holding you back.
Dani is DBS checked and works with children over the age of eight as well as teenagers and adults. To see details of her extensive training and qualifications plus client testimonials and more information about how she could help you, take a look at her website at: thecroftpractice.co.uk
Published on 10/11/2016
Back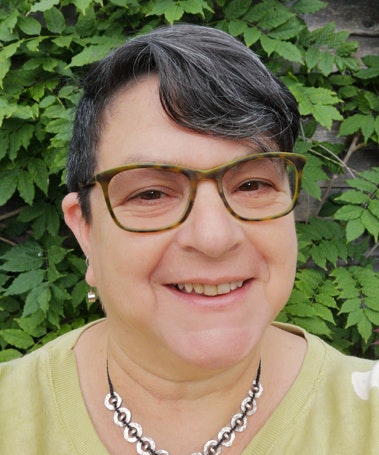 Dani Dennington
Email me
01844 261 223
07932 793 135
I have helped clients with:
Confidence & Motivation
Decision making
Goal setting
Relaxation & Self-Hypnosis
Pain Control
Life Coaching
Improved Relationships
Confident Childbirth
Managing Anxiety & Stress
Public Speaking
Depression
Phobias and Fears
Panic attacks
Weight control
Smoking Cessation
Insomnia
Unwanted habits & more
Would you like more choice about how you feel, respond and live your life?