About Dani
The Croft Practice is closing its doors
It's the end of my journey as a therapist as I'm winding up my practice from early December 2023.
I want to say a big thank you to everyone who has worked with me over the years.
Helping my clients find new ways to reach their goals in life has been so rewarding!
I wish you all the very best going forward. If you'd like a referral, please email me and I'll pass on the details of some excellent local therapists.
My background is in information design and graphics which may not initially seem to be relevant for a career as a hypnotherapist, however, my natural aptitude for creative thinking and problem solving is the perfect resource for this sort of change work
The strength of Cognitive Hypnotherapy is that allows me to tailor my therapy specifically to the needs of the client by enabling me to draw from a wide range of approaches. I have trained with some of the top names in hypnotherapy, and continue to add to my skills by learning from the best in this field, so my treatment can include EFT, techniques drawn from NLP and Positive psychology, interventions such as Timeline regression, Rewind, and Eye movement integration, and many others depending on your need.
This enables me to offer an individually tailored approach to your problem and help you to find freedom from behaviours that may be holding you back from being the person you would like to be.
You may be surprised how fast you can let go of these limiting beliefs and make better choices for yourself by finding the resources within you to create lasting positive change and achieve your goals.
Whatever your difficulty, the flexible nature of the way that I work means that the focus is not about the problem but on a solution that suits you better.
I am a member of the NCH (National Council for Hypnotherapy), which is an independent organisation committed to ensuring the highest possible professional standards among its members; and a member of the QCHPA, Quest Cognitive Hypnotherapy is an evidence-based therapy founded on a set of principles that best supports the potential for lasting change in any individual.
My practice is in a purpose-built cabin, located in the pretty historic market town of Thame in Oxfordshire, close to Aylesbury, Oxford and the surrounding villages. By car, train and bus I am an hour from London.
I am committed to helping you to get the result you want quicker than you might expect. Please call or email to find out how this approach can make a difference for you.
If you want to find out more about the qualifications I hold, please click on the Resources
page
Testimonials and feedback from Clients
I just wanted to say a HUGE thank you for your help with my needle phobia at our hypnotherapy sessions. You really have changed my life in the most amazing way possible and I will be forever grateful? My pregnancy was calm as I'd learned to control my anxiety before appts, and would even go as far as saying I wasn't phased by the blood tests and injections. The c section was equally as relaxed, and we now have a happy healthy baby girl. I am so pleased I took the plunge to try hypnotherapy, and I enjoyed our sessions, just wish I had come to you sooner! I do hope you can continue to help people for a long time to come, your work is just amazing. HT, Oxon
I'm doing great at the minute, everything is really falling into place for me at the moment. I think the sessions I had have really helped me cope with the anxious feelings I used to have, I rarely notice any sort of those feelings anymore and feel a lot more comfortable talking to people without feeling awkward, can't thank you enough. WD, Loughborough
I wanted to let you know that after a 15-day hospital stay, with nearly 50 needles of all shapes and sizes later our baby boy came into the world this month! Every time I had to have an injection/blood test/cannula I had you playing in my ears (even in theatre while prepping for a c section?) the midwives were so impressed with my "control" and said my hypnotherapist must be worth her weight in gold – I of course agreed and know I couldn't have done any of it without your help. I simply can't thank you enough. DH, Oxfordshire
I have to say thank you to Dani Dennington for all her help, she has helped me to overcome my fear and I can now fly again, I actually thought it wasn't possible. After my treatment with Dani she said to me it won't be today or tomorrow but you will just know when you are ready to fly again and after 25 years of not flying just 6 months after my treatment I was starting to feel ready. Dani has also helped me in other areas which have transpired to have become better & better. I can't thank her enough. BW, Oxfordshire
I first saw Dani in 2015 and two years later her work is still helping me on a daily basis. I found the sessions to be a very positive experience and the hypnosis was not at all as I had expected. Her calm voice just slowly allowed me to comfortably relax. I was aware of all the sounds around me and could still talk to her but I was able to access my voice within. I have really enjoyed using the recording at home that she gave me and know that as soon as it starts that I instantly feel calmer now and much more able. I will certainly see Dani again to help me address other life issues. She is a fabulous member of my personal healing squad. CB, Oxfordshire
I found our sessions really helpful and they have really had a positive impact. The MP3 was great too and at first I didn't feel much of a difference, recently however, I've noticed that I am now automatically making healthier choices without any effort. It's noticeable. I can hear your voice in my head!! Finally, the reason it took a few months for me to get in touch is because the day after our last appointment, I found out I was pregnant! Due 29 May. We're very happy! KK, Oxfordshire
So much has changed in the last couple of months because of your help. As I'm more confident I got a new job with more responsibility and junior staff. The interview panel said they loved my positive attitude and enthusiasm. The chest pains, stress, and panic attacks have gone and I'm having just more fun in general! I even plucked up the courage to send my photos to an Images Library. They are sending me a contract as they are going to use some of the images for advertising etc. After three years I am finally back to my old happy self and I will forever be grateful to you for helping me find my way back! It sounds weird but I feel so happy and free as if I can do anything since meeting last. LN, Oxfordshire
It was with nowhere else to turn that we found Dani and her practice on the Internet. Our son has ADHD and quite bad motor and and phonic ticks. Two sessions with Dani and 2 CDs to take home for our son to listen to, and the phonic tick has mostly disappeared and the motor ticks have reduced too. We are delighted with the outcome. KG, Oxfordshire
Thank you Dani for fantastic hypnotherapy for fear of public speaking, can't believe the difference it made yesterday!!. BB, Oxfordshire
Wanted to let you know that my psoriasis has now improved by over 90% – arms almost completely clear and a great improvement in my legs. For the first time in 7 years I have felt able to wear cropped trousers in the UK. I am certain that my own healing began during my sessions with you so have recommended your service. VH, Oxfordshire
A is doing so well at the moment thank you. He is developing into a quietly confident little boy who is simply happy in his own skin – I couldn't hope for more! His Tic is rarely present, if it does appear it's in the form of a really subtle throat noise, like he is clearing his throat, and no-one notices it at all. He hasn't had an intense episode like the one he experienced last summer. KY, Oxfordshire
Life is really good, just lost the last of the weight I put on after giving up smoking, 2 years ago in February (thanks of course to you). DA, Surrey
I must say that was the most powerful therapeutic session I have ever had!! GM, Greater London
1st day of radiotherapy treatment yesterday… oh my god it went amazingly! im actually weirdly excited about going again today! just hope it goes as well as yesterday, if it does then this is going to be a breeze! and I'm confident to say it was down to seeing you! So would like to take this opportunity to thank you again, the session was an amazing experience for me, and i left with an amazing buzz. I would love to come again as soon as I could CB, Oxfordshire
Dani has changed my life for the better, I wish I could have met her sooner in life, I'm not 100 percent, but life has improved greatly for me after just 3 visits, I will return and intend to see Dani as and when and for how ever long I feel the need, I don't believe a life time of issues can be sorted in a quick fix. CK, Oxfordshire
Life changing. Dani has the ability to combine passion, understanding and knowledge which makes for an amazing transformation. SW, London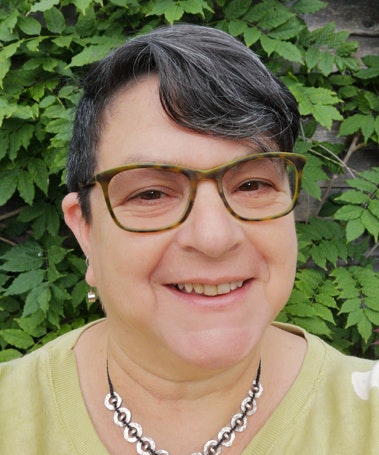 Dani Dennington
Email me
01844 261 223
07932 793 135
I have helped clients with:
Confidence & Motivation
Decision making
Goal setting
Relaxation & Self-Hypnosis
Life Coaching
Improved Relationships
Confident Childbirth
Managing Anxiety & Stress
Public Speaking
Depression
Phobias and Fears
Panic attacks
Insomnia
Unwanted habits & more
Would you like more choice about how you feel, respond and live your life?